The names of the men who died in WW2 are recorded on a plaque in the Lady Chapel of Penn Church, with more details in the pages of the Book of Remembrance displayed in the cabinet under the plaque.
Book of Remembrance, transcript & facsimile (2MB PDF file)
Holy Trinity Penn, WW2 Book of Remembrance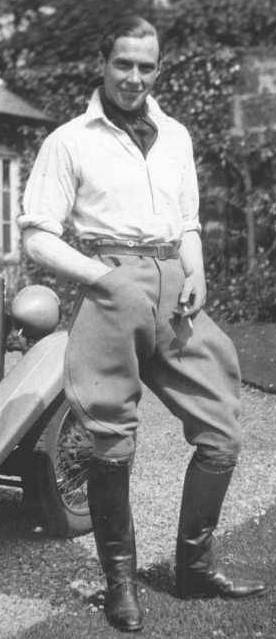 Pilot Officer Harry Andrews, 1105965, Royal Air Force
William Henry Thomson Andrews (Harry),
Born 9th October 1909 Belfast, Northern Ireland.
Parents: George & Helen Andrews
Educated at Trinity College, Glen Almond, Scotland.
Pilots Licence: 9th July 1937, Burton Grange, Cheshunt, Herts.
Enlisted August 1940 – gained his commission in 1941 – was attached to 49 Squadron. On March 10th 1942 he was pilot of a Hampden Bomber in a raid over Essen and reported missing. Aged 32. Later the plane was found at the little village of Selm, 13 miles north of Dortmund, Germany. All four members of the crew were buried by the church of Selm.
Now at Reichswald Forest War Cemetery, Nordrhein-Westfalen, Germany.
Married Sybil Webb, April 1941, Amersham District.  One son born 1942.
Son-in-law of Mr Harry Lucas Webb (died 1940), and Mrs Florence Julia Webb of Hutchins Barn, Knotty Green,  Mrs. Webb lost not only her son-in-law, but also her son, Hugh Langdon Webb, (Sybil's brother) who is also named on the Penn War Memorial (details below).
Lance Corporal Albert Henry Brooks, 5393375, 2nd. Bn.
The Hampshire Regiment
Educated at Penn Church School. Died: September 5, 1944, Age 21,
Buried: Montecchio British Cemetery, II. H. 1., Italy.
Lance Corporal Albert Brooks was a member of the regular army. He served in North Africa, Sicily and Italy, taking part in the battles of Tunis, Salerno and the Gothic Line.  On 25 August 1944 the Hampshire Brigade started its assault on the Gothic Line, a line of German defences running east – west across the Italian peninsula and after 5 days they had been so successful that they were in a position to assault the Gothic Line proper. The Gothic Line was breached on 1st September and the advance continued northwards.
Lance Corp. Brooks died on 5 September 1944 the day that the Brigade was relieved.  War Memorials Trust
Born December 1922, Employed as a gardener, Penn.
Parents: Albert Henry Brooks and Bertha Annie Brooks, née Woodwards,
1939: Widmere Cottage, Tylers Green.
Alfred Brooks is also named on the St Margaret's, Tylers Green WW2 War Memorial.
Driver Ernest James Busby,  T/234546, Royal Army Service Corps.
Educated at Penn Church School. Aged 30 years.
Enlisted on November 28th, 1940 and went overseas in July 1941.
He served in the Middle East, attached to 22nd Armoured Brigade and was captured in the Western Desert. Officially presumed lost at sea.
On the 14th November, Ernest was a POW aboard the Italian ship SS "Scillin" sailing between Tripoli and Sicily when it was torpedoed and sunk by the British submarine HMS "Sahib" it was only when the Commander of the Sahib heard the survivors speaking English that he realised he had sunk a ship carrying British POW's, in all 783 drowned .The truth of this tragedy only emerged in 1996, (more on Wikipedia).
Remembered on Alamein War Memorial.
Born 10th July 1912 Penn, Son of Annie Elizabeth Busby (born 1890).
Nephew of the three Penn Busby brothers killed on active service in 1917.
Married Agnes Evans, Oct-Dec 1935, Amersham District,
1939: The Lodge, Stampwell House, Penn, Gardener.
Sergeant Maurice Thomas Dilworth, 1334863, Air Gunner,
Royal Air Force V.R.
Parents: Mr. and Mrs. M.T.Dilworth of Beauchamp Cottage, Penn;
educated at Penn Church School and Tylers Green school. Aged 19 years.
Employed at Thames Valley Bus Garage Wycombe Marsh.
Enlisted in May 1941 and went overseas on March 11th 1943 and served as an air Gunner in 150 Squadron B.N.A.F.
Whilst returning from operations on April 30th 1943 in conditions of low cloud and poor visibility the aircraft crashed.
The whole crew were buried at Al Alea outside Algiers.
El Alia Cemetery grave 12. H. 28.
Second Lieutenant George Edmund Grove, 116275,
Royal Army Service Corps
Born 3rd June 1890, Brighton, to Julius Charles Grove and Edith Mary Grove; 10 Montpelier Crescent, Brighton, Sussex. educated at Harrow School.
Married Florence Mary Keen in Yorkshire, 1915.
1939 Address: StoneHouse, Church Road, Penn. Salesman & Motor Engineer.
Enlisted on September 3rd 1939 and was commissioned in April 1940.
Died 18th JUne 1940, age 50, Aberdeen Infirmary, of illness caused by extreme exposure on duties connected with the campaign in Norway, possibly Narvik.
Buried at Aberdeen, Allenvale Cemetery, Sec. 3. Grave 231.
Edmund Grove served in WW1 in 3rd Battalion Lincolnshire Rgt. 1911 Census shows him at Victoria Barracks, Portsmouth, rank of Captain, and he is listed on the Penn WW2 memorial as Captain Edmund Grove.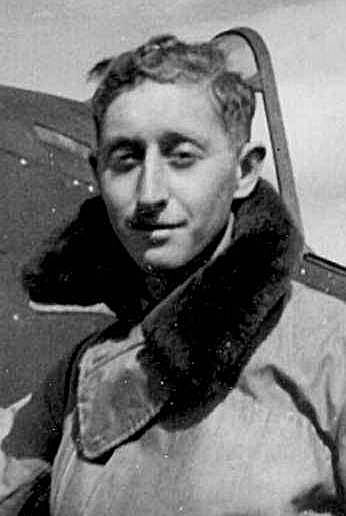 Sergeant Merrick Hubert Eric Hine, 745148, Pilot,
Royal Air Force Volunteer Reserve.
born 27th October 1916, Amersham District.
Parents: Frederick John Roberts Hine and Dorothy Florence Hine.
Educated: Penn Church School and the Royal Grammar School, High Wycombe.
Worked for London Midland & Scottish Railway.
1939: Ashtonville, Baring Crescent, Beaconsfield.
1940: Burkes Cottage, Forty Green, Beaconsfield.
Enlisted immediately on the outbreak of war in September 1939. Soon qualified as a fighter pilot and eventually served in 65 Squadron. He was reported missing in action in a Spitfire fighter over the English Channel, on December 12th 1940, age 24 years, having previously fought in the epic Battle of Britain. Remembered on Runnymede Air Forces Memorial, Panel 15. There is an extensive biography of Merrik Hine on the the Battle of Britain London Monument website.
Pilot Officer Basil Holland, 104337, Navigator, Royal Air Force V.R.
Basil Leonard Alfred Francis Holland
Born 20th March 1917 Brentford Middlesex.
Elder son of Sir Alfred and Lady Bertha Eleanor Holland,
1939: Nightingales, Penn;
Educated at Lancing College. Aged 24 years.
Enlisted in 1939 while a law student. Commissioned as a Pilot Officer in Coastal Command 233 Squadron. He was killed in action over the English Channel on March 15th 1942. later his body was found on the beach at St. Mawes and he was buried in the family grave at Seaford Cemetery Sec. C. Grave 2114.
Flight Officer Ian MaClean D.F.C., 125300, Navigator, Royal Air Force
Born 23 October 1908 London,
Parents: Sir Donald Charles Hugh Maclean and Lady Gwendolen Maclean.
1911 12 Park Place Cardiff. Later, Beacon Hill, Penn.
Married Marion Adeline Emma Cock, Sept 1937 Chelsea Reg.District.
1939: of Cruckton Hall, Shrewsbury.
Educated at Gresham's School, Holt and Emmanuel College, Cambridge.
Enlisted on July 23rd 1940 and was Commissioned April 26th 1941. Distinguished Fly Cross on October 15th 1943, having lost his life as a result of air operations on the night of September 14th/15th 1943, Aged 34 years, when the aircraft in which he was Navigator crashed over Denmark.
Buried at Esbjerg (Fourfelt) Cemetery A. 8. 1. Denmark.
Married Marion Adeline Emma Cock, of Cruckton Hall, Shrewsbury.
Sept 1937 Chelsea Reg.District. One son.
1939 Solicitor & Director of Petroleum Co. 1 Chelsea Manor Square London.
1943 46 Lincolns Inns Fields London W.C. 1.
Note: Ian Maclean was the elder brother of Donald Maclean, British diplomat and member of the Cambridge Five who acted as spies for the Soviet Union.  Donald Maclean's ashes are buried in his parents' grave in Penn churchyard.
Captain John Hedworth McCulloch, 73180, Seaforth Highlanders
Born 5th July 1916 Amersham Reg.District.
Only son of Mr. and Mrs. J.W.McCulloch of The Crest, Church Road, Penn;
Educated at Eton College.
Entered Sandhurst in 1935 and two years later was Commissioned in the Seaforth Highlanders. In 1942, his Battalion, which formed part of the 51st Highland Division, joined the Eighth Army in Egypt, and fought at the crucial battle of Al Alamein, where he was killed in action November 2nd 1942, Aged 26 years, and buried in the British Military Cemetery there.
El Alamein War Cemetery XXVI. E. 11.
Major David Iltid Nicholl, 94242, Royal Artillery,
London Scottish, 97 Anti Aircraft Regiment, General Staff, War Office
Only son of Lieutenant H. Iltid Nichol D.S.O. and Mrs. Nicholl
Born 22nd August 1906 Farnborough Park Hampshire.
1911: Old Kiln, Churt, Farnham, Surrey.
1939: Orchard House, Knotty Green;
E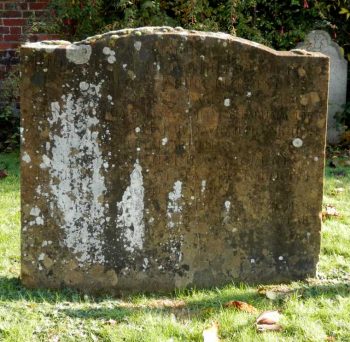 educated at Eton and New College, Oxford.
Enlisted May 1939 in the London Scottish Regiment and after several months gained his Commission from the ranks. Soon afterwards he served on the General Staff at the War Office as G.S.O.3 and later, as a liaison officer; he was torpedoed at sea by German U-Boat No. U-515 in the HMS "Ceramic", a White Star liner, There was a single survivor from a total of 655 on board.
Officially reported as presumed killed in action at sea, 7th December 1942, Aged 36 years.
Remembered at Brookwood Military Cemetery Surrey 1939-1945 Memorial Panel 2. Column 1. Also commemorated on his parents' grave stone in the new cemetery at Penn.
(Age 2½ he was the youngest ever member of the Royal Aero Club: photo here)
2nd Lieutenant Martin Sansome Preston, 90905,
Oxford and Buckinghamshire Light Infantry
Born in Egypt c1918,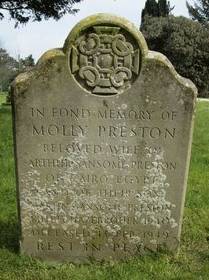 Son of Judge Mr. A.S.Preston of Cairo Egypt, His Majesty's Crown Prosecutor Egypt, and Mrs. Mary  (Molly) Preston, née Graves.  Nephew of Mr. and Mrs. C.S.Preston of Knotty Green; Educated at Marlborough College.
Enlisted on July 1st 1939 and Commissioned at once. During the retreat upon Dunkirk he was killed in action on the night of May 27th 1940, aged 2, in the town of Hazebrouk, France, probably while defending Hazebrouck Orphanage from assault by 8th Panzer Division of the German Army.  While covering the withdrawal of other troops he ordered an N.C.O. to go back with the rest of the covering party and himself manned the machine gun post. When last seen he was rapidly being surrounded.
Buried: Hazebrouck Communal Cemetery, Plot 4. Row B. Grave 14.
He is also named on his mother's grave in Penn churchyard.
24th Nov 1939, Engagement announced to Miss Nancy Clair Whelan of Blyth Cottages Beaconsfield, marriage never took place
Flying Officer Charles Gordon Richards, 119264, Pilot, Royal Air Force
Born 23rd September 1920 Hackney London, Son of Mr. and Mrs. Gordon Richards. 1939: Penbury Haven, Penn;
Educated at Marlborough College, 1939: Engineering Student.
Enlisted in December 1939 and was soon Commissioned. Served in 182 Squadron in France as a pilot. Killed in action December 15th 1943, aged 23 years, flying a single seater Typhoon. His mission was to bomb V2 sites situated in the neighbourhood of Dieppe. He did not return.
1943 Married Angela Mary Dolson Hickman in Watford.
Remembered on Runnymede Royal Air Force Memorial Egham, Panel 129.
The window above the WW2 plaque is dedicated as a memorial to F/O Charles Gordon Richards.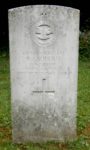 Sergeant, 1333459, Ronald James Roberts, Air Gunner,
Royal Air Force
Only son of Elijah James Roberts and Ethel Mary Roberts, of Stampwell Cottage, Penn. Educated at Penn School.
Worked: Penn House & The Pyes, & JT & W Connolly, HW.
Enlisted on July 17th 1942 and served with the No.10 Operational Training Unit as an Air Gunner. He was killed as a result of an aircraft accident on March 27th 1943, aged 19, near West Stanton Harcourt, Oxfordshire, and is buried in Penn Churchyard Plot F. Row 3. Grave 52.
Flight Lieutenant Hugh Julian Langdon Webb, 103010,
Pilot, Royal Air Force
Born July 1920, Amersham District
Son of Mr. Harry Lucas Webb (died 1940) and
Mrs Florence Julia Webb of Hutchins Barn, Knotty Green;
educated at Malvern College and Clare College, Cambridge.
Enlisted on October 2nd 1940 and was Commissioned on July 19th 1941. As pilot of a Lancaster bomber on March 31st,1944, aged 23, he was engaged in an important Pathfinding mission over Nuremberg, and on his way back was shot down near Coblenz. All seven of the crew were killed – and later buried in the British Military cemetery: Rheinberg War Cemetery 10. B. 13.
Mrs. Webb also lost her son-in-law, Harry Andrews, also named on the Penn War Memorial.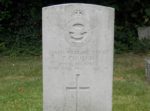 In the churchyard, there is a headstone to:
Warrant Officer 336376 Thomas Church, Royal Air Force
Born Oxfordshire, c.1898,
Parents: Frederick and Louisa Church.
Address 1911: 'Near Penn Church'.
Married Violet May Stevens, of Louth, Lincolnshire, October 1924.
Died 18th June 1942, aged 44. Address: 662 London Road, HW.
Also his wife Violet May Church, died 29 May 1983, aged 79.
Thanks to Ron Saunders for much additional reearch and Information.