Holy Trinity, Penn, Old Churchyard, Plot F.16.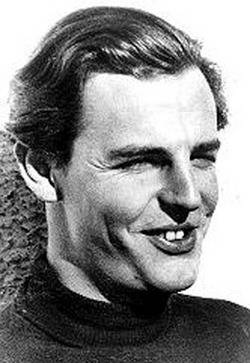 Donald Duart Maclean (25 May 1913 – 6 March 1983) was a British diplomat and member of the Cambridge Five spy ring, along with Guy Burgess, Kim Philby, Anthony Blunt and John Cairncross, which conveyed government secrets to the Soviet Union.
He was the third son of Sir Donald Charles Hugh Maclean and Lady Gwendolen Maclean, who owned Elm Cottage in Beacon Hill as a weekend retreat from their London apartment.  Sir Donald was a Liberal politician, who served as leader of the Opposition between 1918 and 1920 and in Ramsay MacDonald's National Government as President of the Board of Education from 1931 until his death in June 1932
As an undergraduate, the young Donald Duart Maclean openly proclaimed his left-wing views, and was recruited into the Soviet intelligence service, then known as the NKVD. However, he gained entry to the Civil Service by claiming to have foresworn Marxism. In 1938, he was made Third Secretary at the Paris embassy, where he kept the Soviets informed about Anglo-German diplomacy. He then served in Washington, D.C. from 1944 to 1948, achieving promotion to First Secretary. Here he became Moscow's main source of information about US thermonuclear policy, greatly helping the Soviets to evaluate the relative strength of their own nuclear arsenal.
By the time he was appointed head of the American Department in the Foreign Office, he was widely suspected of being a spy. The Soviets ordered Maclean to defect in 1951. In much later declassified reports, British Intelligence denied to the heads of the Federal Bureau of Investigation (FBI) any knowledge of his activities or whereabouts. In Moscow, he worked as a specialist on British policy and relations between the Soviet Union and NATO. He was reported to have died there on 6 March 1983.  His ashes were brought back to England by his son Fergus, and buried by his parents' grave. The burial by the Revd. Oscar Muspratt was conducted in comparative secrecy, to avoid publicity, with a few family members present.  Donald's older brother Alan was delayed leaving London and by the time he arrived at Penn, it was getting dark, and the service was conducted by torchlight.
Donald and his his eldest brother, Ian are remembered on the base of the family memorial in Penn churchyard.  Ian Maclean died September 14th/15th 1943, aged 34, when the aircraft in which he was Navigator crashed over Denmark, he is buried at Esbjerg, and is commemorated on the Penn WW2 War Memorial.