Holy Trinity, Penn, New Churchyard, Plot 48.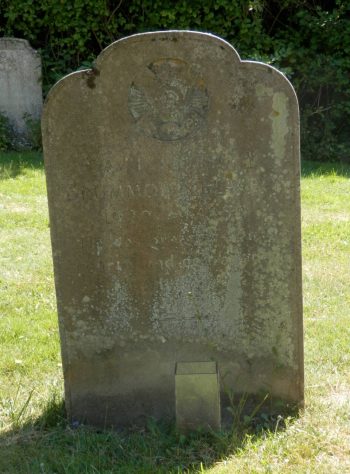 David Moffat Drummond Blakely, (17th June 1929 – 10th April 1955), received notoriety when he was murdered by Ruth Ellis, and from the newspaper coverage that followed. He was born in Ecclesall, Sheffield, the son of a Scottish doctor from Glasgow and his Irish wife from Ballynahinch. His parents later divorced. He was educated at Shrewsbury , but did poorly there, his only real interest being racing cars. After his National Service in the Highland Light Infantry, whose insignia appears on his tombstone, he tried for a career in hotel management, but he was fired from that career, so concentrated on his playboy lifestyle, and his beloved HRG racing car, HLO 168, replaced by the 'Emperor' in 1954, in which he took 2nd place at Brands hatch on Boxing Day, 1954. Both cars were serviced and race prepared by Len Gibbs at Slade's Garage, in Penn.
David Blakely lived with his mother Anne and her husband, Humphrey Wyndham Cook, (who she married in 1941), at The Old Park, Hammersley Lane, Tylers Green, which had been the WW2 retreat of Walter Delamare and his wife Elfrida.  The original house was pulled down in 2008 and replaced by a very contemporary house.  Humphrey Cook made a generous donation to the New Churchyard appeal in memory of his wife Anne, and she is remembered on the 1978 completion plaque inside the New Churchyard wall.  Humphrey and Anne Cook are both buried in the New Churchyard, Plot 30.
David Blakely would drive Ruth Ellis to Penn, but never let her meet his family. They  often drank together in The Crown Inn, opposite Penn Church, or at the Red Lion.
Adapted and enlarged from the Bio by: Iain MacFarlaine on Findagrave
Ruth Ellis is buried in St Mary's extension churchyard in Old Amersham.