God's Finger Touched Her, and she slept"
The above words are a line from an elegy by Alfred Lord Tennyson and are an extremely evocative description of the final hours of Rosa Morison who died at her desk in University College London in February 1912.  They can be seen on the brass plaque on the South Aisle wall in Holy Trinity placed to commemorate Rosa. Who was responsible for its installation? Well we can only speculate but Drs. Louisa Garrett Anderson, Flora Murray and Agnes Savill are all obvious candidates. Rosa was born in Hammersmith in 1841, in fact only two days before the census of that year was taken, upon which she appears as an unknown child just two days old, she was not to remain unknown in the decades to come.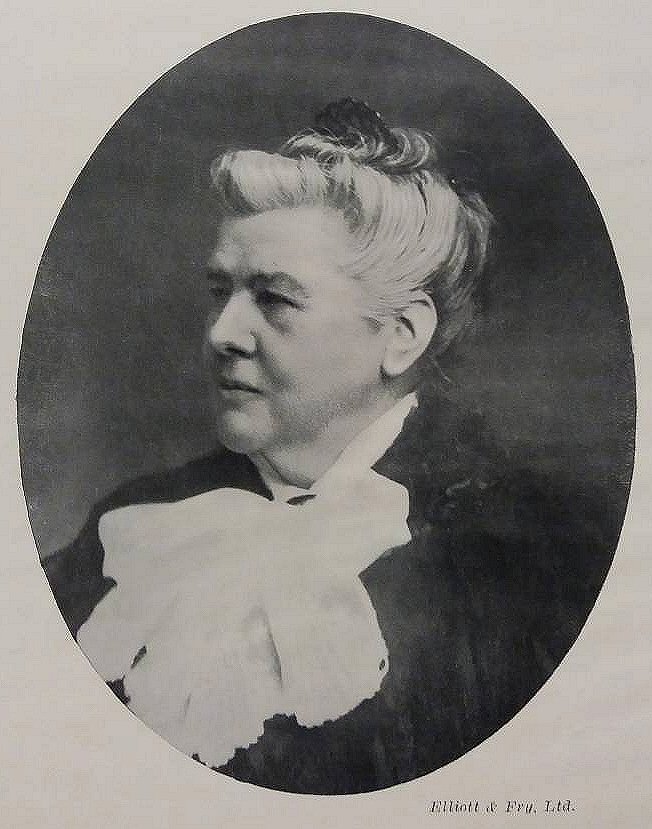 In 1866 she was employed as a linguist at Queens College, and it was there that she met Eleanor Grove. After a brief holiday in Germany Rosa approached the University of London where she offered her services free of charge, she was appointed Vice- Principal, and in 1883 she obtained the post of Lady Superintendent of Women Students, a position she held until her death.
The student accommodation continued to be developed under Rosa's tenure to the point where it held not only University College students but those attending the Elizabeth Garrett Anderson London School for Medicine for Women.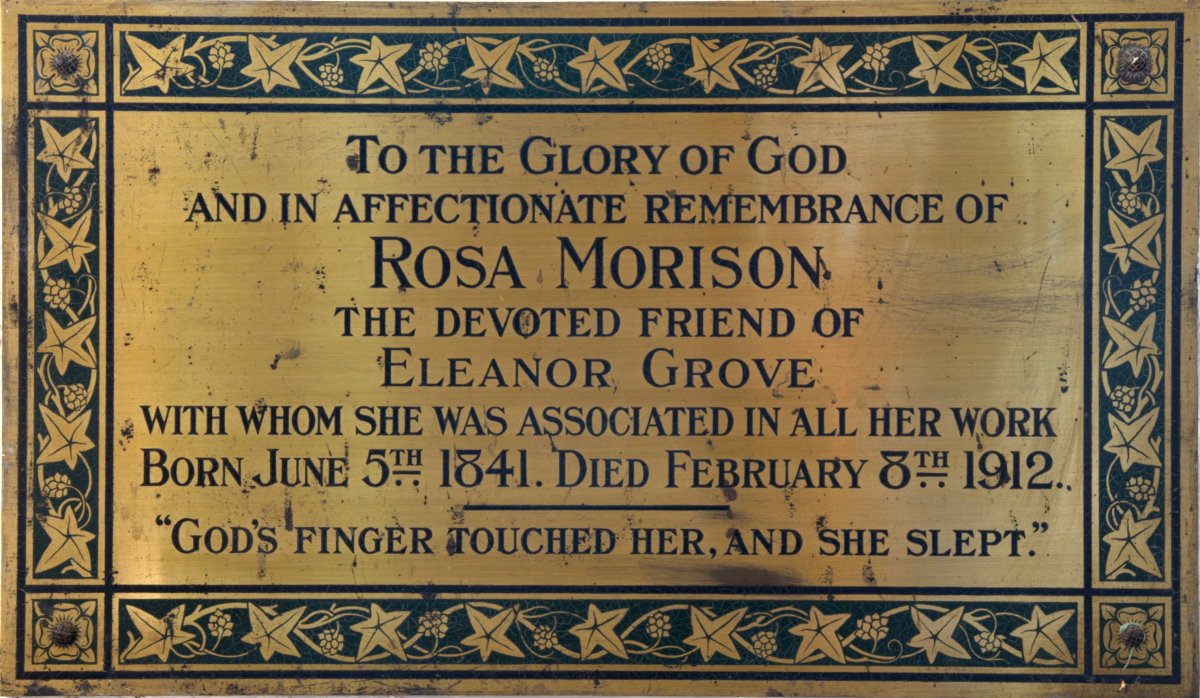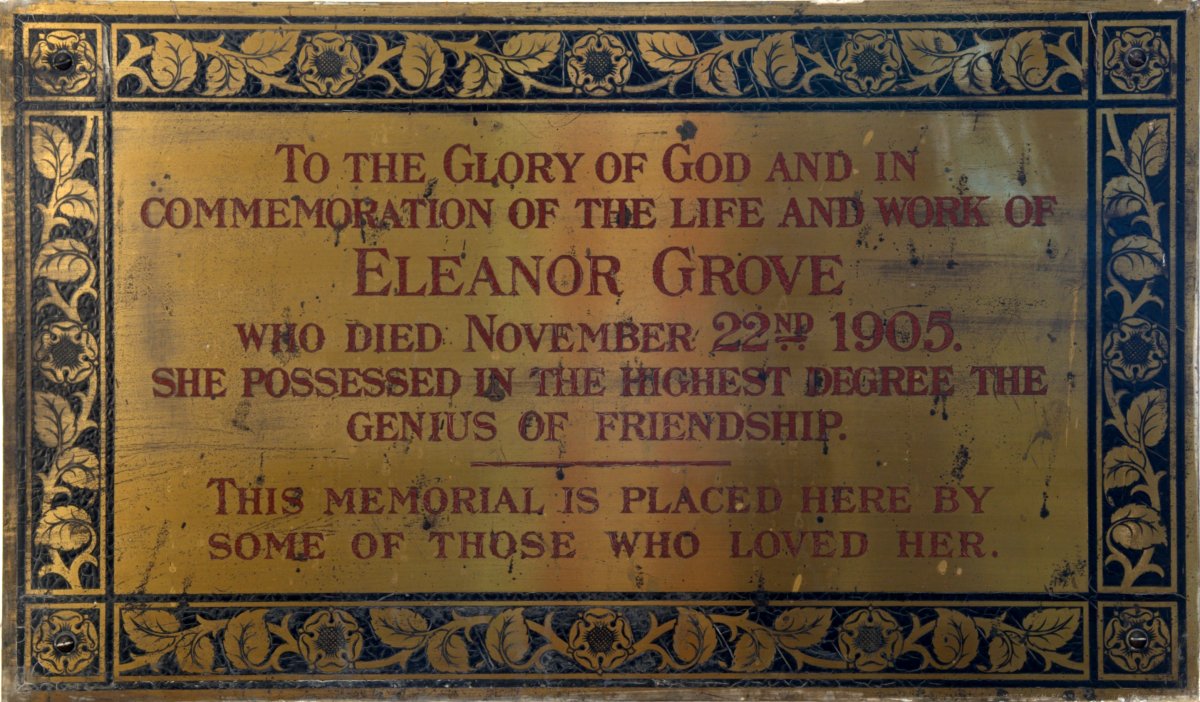 The neighbouring brass plaque commemorates her friend and companion Eleanor Grove. It was placed there in 1907 so probably at the behest of Rosa herself. Eleanor was a member of the Grove family her brother being Thomas Grove who resided at Watercroft, and another was Sir George Grove well known as the author of Dictionary of Music & Musicians.  Eleanor was born in Clapham in 1826 and began her working life as a Governess in Germany and Austria, Her professional life in many ways parallels that of Rosa and both are best remembered for identifying and developing student accommodation principally for women students in Bloomsbury. Eleanor did not enjoy good health and was forced to retire in 1890, She died at her home in Tavistock Square in 1905 from heart failure.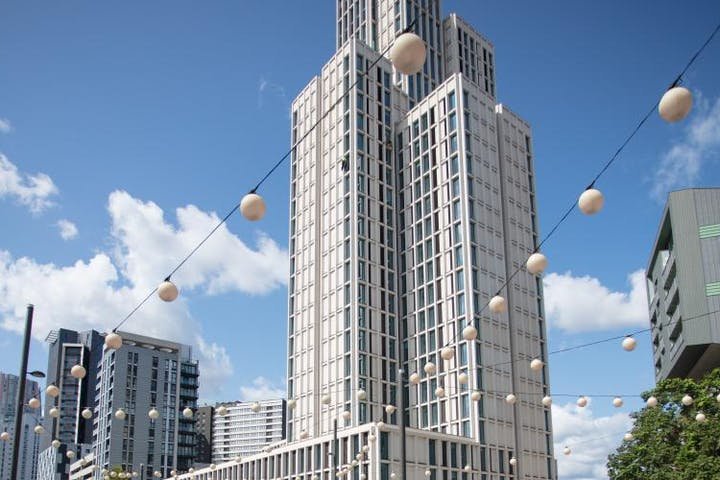 To-day their names are remembered following the construction in 2018 of the 33-floor student block named Eleanor Rosa House in Stratford East London
What of the Penn connection.  Well, between 1885 and 1912 Eleanor and Rosa, in addition to their London address, resided at Swiss Cottage (now Alde House) in Church Road, Penn. Regrettably little is known of their lives in Penn and following Rosa's death in 1912, Swiss Cottage together with its contents which included Rosa's Broadwood piano and many of her books were auctioned off.
Were they buried together locally? Again regrettably no. Eleanor lies in the family vault together with her mother and sisters at West Norwood and Rosa in Hammersmith cemetery close to where she was born.
In addition to their pioneering work in forwarding the cause of women's education both women had significant suffrage credentials as Rosa's obituary in The Common Cause, the suffragette newspaper was written by no less than Millicent Fawcett herself.
I am grateful to Hannah Leamy for alerting me to these two notable ladies Hannah is the grand daughter of Edith Bristow who was in the household of Rosa & Eleanor.
© Ron Saunders, Penn Parish Magazine, December 2021.
Photograph Rosa Morison & Eleanor Grove, Wikipedia.
Photographs of Plaques, © Eddie Morton ARPS.
Rosa Morison portrait, © UCL Records, UCL Library Services

Morrison Elenor