In this third instalment we will hear about how Penn Church School (now the Church Hall), and its community adapted to the coming of World War II.
The preceding months
During early 1939 the threat of war grew ever closer, but the school continued with its usual activities. In July the children enjoyed their annual outing, this year to Whipsnade Zoo (which had opened in the 1920s). Pupil Margaret Hill commented "We reached Whipsnade at about 2 o'clock and wanted to see the chimpanzees have their tea. They had grapes, oranges, apples and bananas. I had a ride on a camel which was most bumpy."
Sports day had this year taken place in June in the grounds of Mrs Cuthbert's home Hatchits. This large detached house and gardens is behind the Church Cottages adjacent to the Church and was also the HQ of the local Home Guard. Former pupil Roy Allen won the potato race!
Roy had joined the school in 1936 at 4 years old and recalls with great fondness "happy days", "amazing times" and being "like a family". He remembers the Forty Green group walking up together, learning about nature and feeling part of the Church community (and, if they were lucky getting a lift in the laundry van!) Roy says that he remembers more of his time at Penn School than at Beaconsfield where he went next.
The arrival of refugee children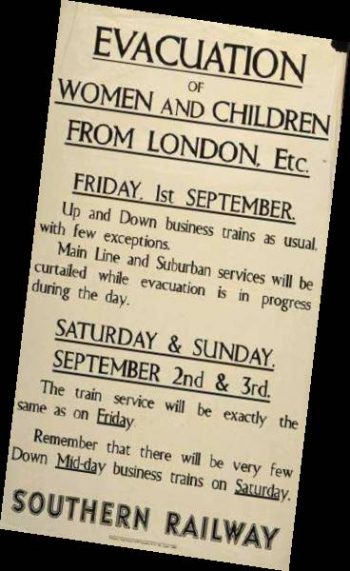 Fear that German bombing would cause civilian deaths prompted the government to evacuate children, mothers with infants and the infirm from British towns and cities during the Second World War. The first wave was on 1 September 1939 – the day Germany invaded Poland and two days before the British declaration of war. Over the course of three days 1.5 million evacuees were sent to rural locations considered to be safe. Five-year-old Barbara Baker travelled from the East End of London with her mother before arriving at Penn School which was being utilised as the billeting office; the place where children were allocated to their "billets" (host families).
Barbara felt very fortunate to go to a lovely home with Colonel Nicholson and his daughter in Knotty Green. Her description of the allocation process is vivid as there was a last minute change of plan: "I remember being there as clear as anything, because these people came to pick us up… but someone said that's all wrong, you're going with this person (the Nicholsons). I wonder what life would have been like with that other family?" Barbara settled in the area and continued at the school until it closed in 1949. She said, "when the bombing seemed to stop the others went back." Please see the recent group photo which includes Barbara and school friends.