Church towers and bells were introduced in the Saxon period and were used not only to call the congregation to church, but for many other purposes as well; for warnings of attack or invasion, to call men to work, as a curfew, to celebrate anniversaries such as the monarch's birthday, to rejoice at victories, to announce a death.
The earliest bells would have been hung simply, with the open end downwards. Real ringing, as we know it today, depends on the swinging of a bell starting from upside down above the frame so it performs a whole revolution at each blow This more complicated method was probably introduced by the 15th C and quite possibly earlier.
Penn's church tower was built in about 1325, (not 1407 which was only a date found scratched on a tile somewhere in the tower). We know, from an inventory taken in 1552, by Edward VI's Protestant commissioners, that the late medieval, Catholic, Penn church had 4 bells as well as the sanctus bell.
The sanctus which was rung at the most solemn moment of the Mass as the priest elevated the Host high above his head. This was to warn worshippers absorbed in their own prayers to look up in order to receive the blessings that were believed to flow from seeing the Host.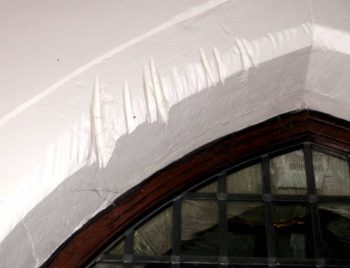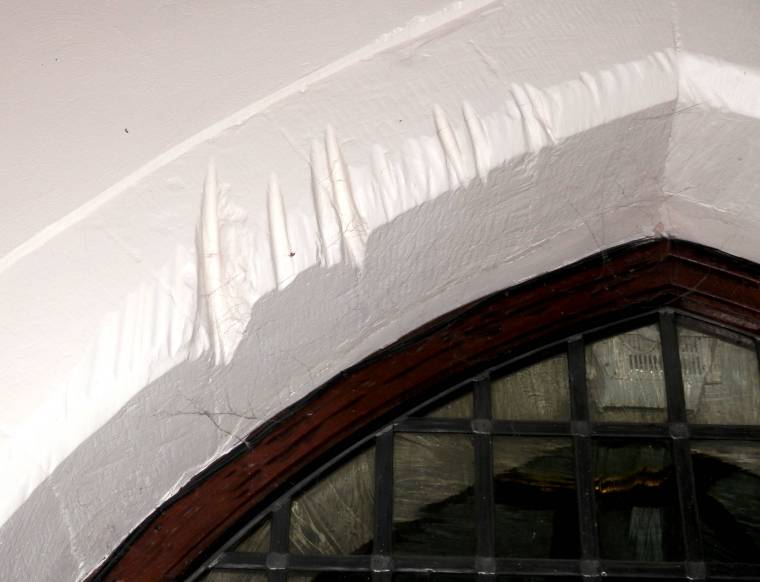 We can still see the deep grooves in the wall of the tower just above the west door made by the sanctus bell rope which for several centuries must have been rung by a man standing the other side of the door just inside the nave, in order to be able to see and time the precise moment of the elevation of the Host. This all came to an abrupt end, in 1547, with Edward VI's Injunction that forbade the ringing of bells during Sunday services except for one 'to be rung or knolled before the sermon'.
By 1637, Penn church was in a very poor state of repair. A visitation ordered by the Bishop of Lincoln reported that one of the bells had gone and 'The butterices & corners of the steeple in decay & wants pgeting' (pargeting or plastering).
In 1702, John Bennet, a new and active Vicar arrived and the medieval bells were all replaced by five new bells, three of which survive today.
The Rev. John Bennet (1663-1716), – The Church Bells

© Miles Green, July 2001.