We have seen that Sir Nathaniel Curzon, Sarah Penn's second son, inherited the baronetcy and both the Kedleston and Penn estates. He had two sons and when he died in 1758, Nathaniel the elder son inherited Kedleston and Assheton, his younger brother, the Penn estate with the proprietorship of Penn Church.
Nathaniel gave the young Robert Adam a free hand and the result is rather more impressive than Buckingham Palace. Ruthless methods were employed. The earlier Queen Anne house was pulled down and the entire village, leaving only the church, was moved half a mile away in order to obtain unobstructed views from the house. This branch of the family still lives at Kedleston and the two branches of the Curzon family are still very much in touch after nearly 300 years, as Earl Howe is a trustee of the Kedleston Estate on behalf of the sons of the late Lord Scarsdale.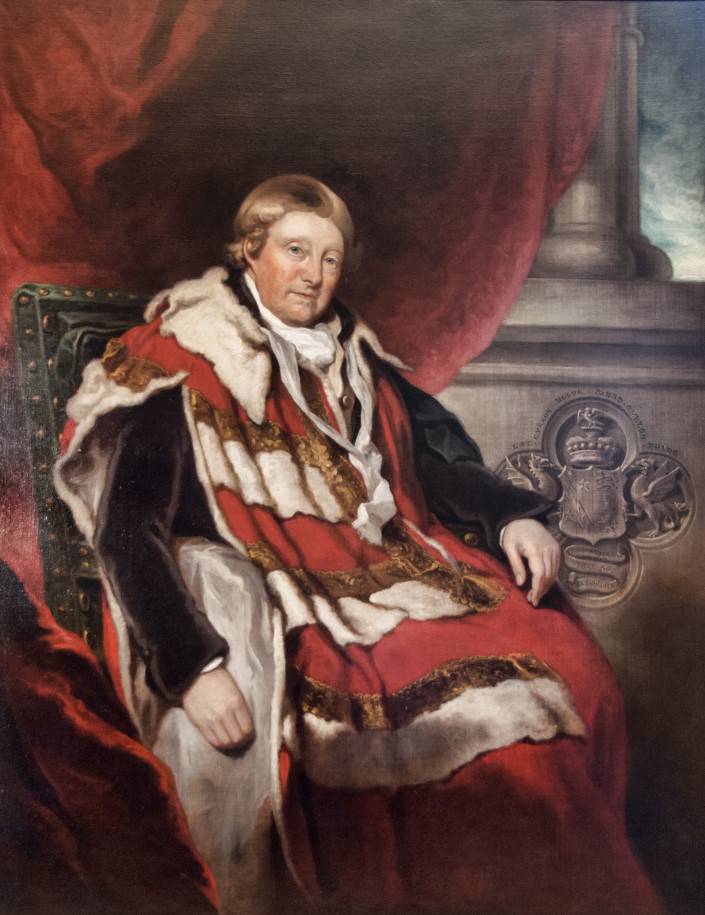 Their most famous member was George Nathaniel Curzon who was Viceroy of India from 1899-1905, Leader of the House of Lords and Foreign Secretary, eventually becoming a Marquis, of whom it was said,
My name is George Nathaniel Curzon,
I am a most superior person.
My cheeks are pink, my hair is sleek,
I dine at Blenheim once a week.
See also Viscount Curzon 1729-1820
© Miles Green, Penn Parish Newsletter No.43,  May 2016
Photographs © courtesy Eddie Morton ARPS