Part 1: The two Vicars of Penn
Some twenty years ago, I exchanged information with a Mr Bernard Harris about his Penn ancestors.  He has since seen the articles we have put up on the Penn Church website (Google, 'Penn Church history') about two earlier Vicars of Penn, the Revd John Middleton, who was Curate then Vicar from 1766 to 1808, and the Revd Benjamin Anderson, his successor from 1808-12.  Mr Harris has now surprised and delighted me by providing photographs of his inherited portraits of the Revd Anderson and his wife Rebecca, probably painted when in his earlier role as Vicar of Little Missenden.
Both were men of particular merit. Revd Middleton left meticulous records of important aspects of the church's history, in particular the digging of the vault beneath the nave for William Penn the Quaker's grandchildren, and of another vault beneath the chancel where he reported a foundation date inscription of 1177 (presumably as MCLXXVII).
Revd Anderson was a friend of Edmund Burke's who described him as 'a Clergyman of learning and merit ', and writing to his friend William Windham, the Secretary at War, he refers to 'Mr Anderson, a Clergyman at Penn whose Observatory and Experimental apparatus I wished much to show you'.  Mr Anderson had married Rebecca Clarke in 1761 and they were living in Penn near the church long before he became Vicar and so it is tempting to see the tiled turret on the roof of The Knoll as his observatory.
Marriage to Clarke sisters
I had remarked in my earlier article that the two vicars must have been particular friends because Revd Anderson took the service of induction when Revd Middleton became Vicar in 1787 and Bernard Harris was able to confirm that the two vicars were indeed friends and had in fact married sisters, Mary and Rebecca, the two elder daughters of William Clarke Snr (1700-80) who lived at Penn House for many years.
Steward of the Penn Estate
William Clarke was Steward to Assheton Curzon for the Penn Estate. The Penn parish register of burials in 1780 describes William Clarke as a 'malster, 'late of Penn House', and similarly for his wife in 1797.   He was recorded as Steward by 1767 and may have come to Penn in 1756 when Assheton Curzon inherited the estate.  William was followed as Steward by his eldest son, Edward, and probably by another son, Charles (born 1745), who was described as 'of Penn House' in 1797.  Charles Garland, a carpenter and one of William's grandsons was also Steward in the 1830s and 40s.
The  Knoll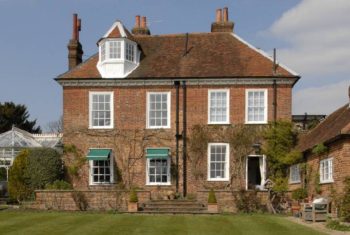 Interestingly, another grandson, William Jnr (1778-1847), was living at The Knoll in 1833 when King William IV & Queen Adelaide came to the church as God-parents to one of the Howe's children.  The Vicar's wife wrote that after the service, 'their Majesties then walked to Mr Clarke's Garden to see the View which was not of course clear'.   The Clarkes therefore seem to have been a very prosperous family and were tenants of the Curzon/Howes, successively in Penn House and The Knoll, for the best part of a century from the 1760s.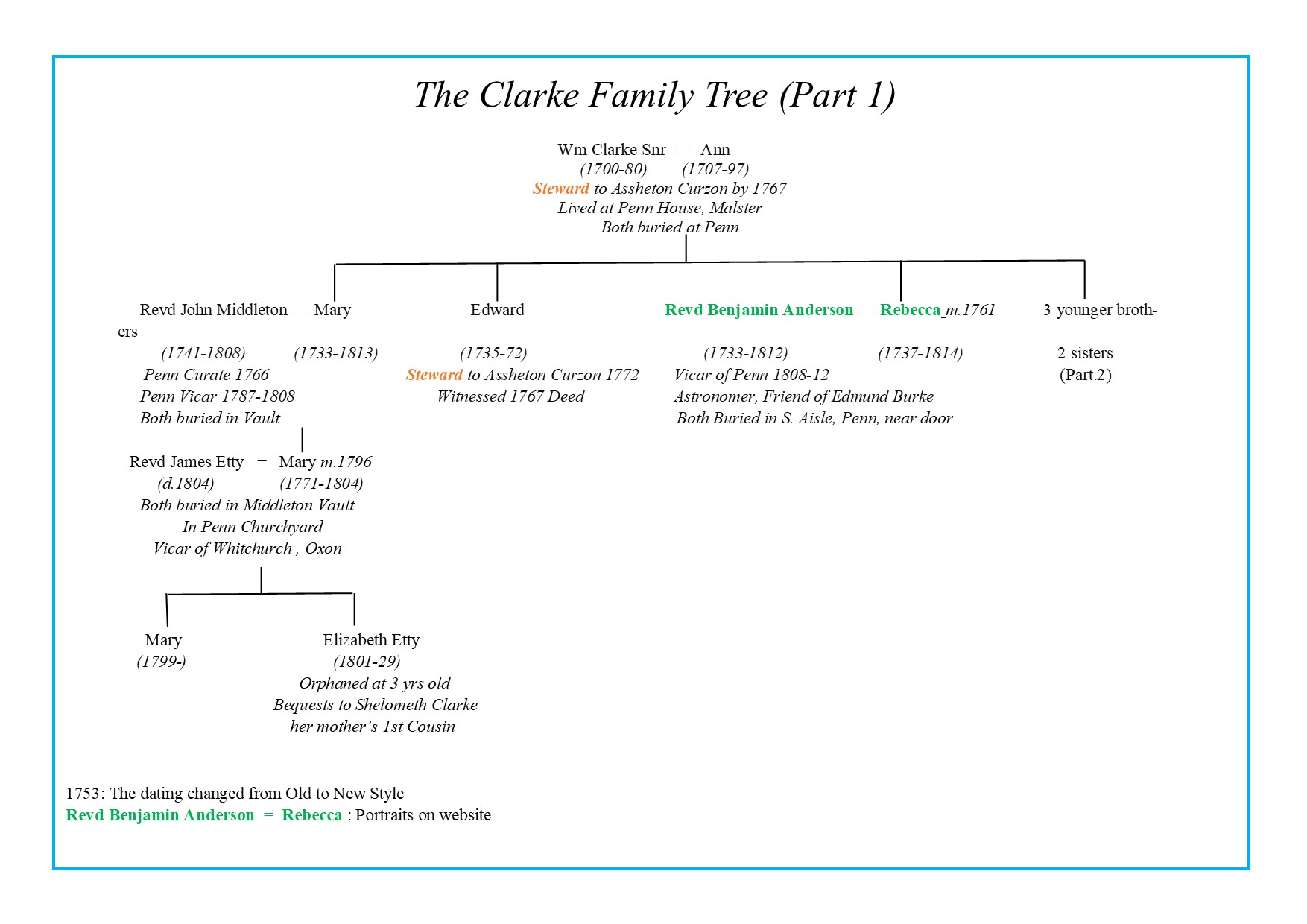 View Clarke Family Tree Part 1 as an enlargeable PDF (opens in new window)
Part 2: The Ettys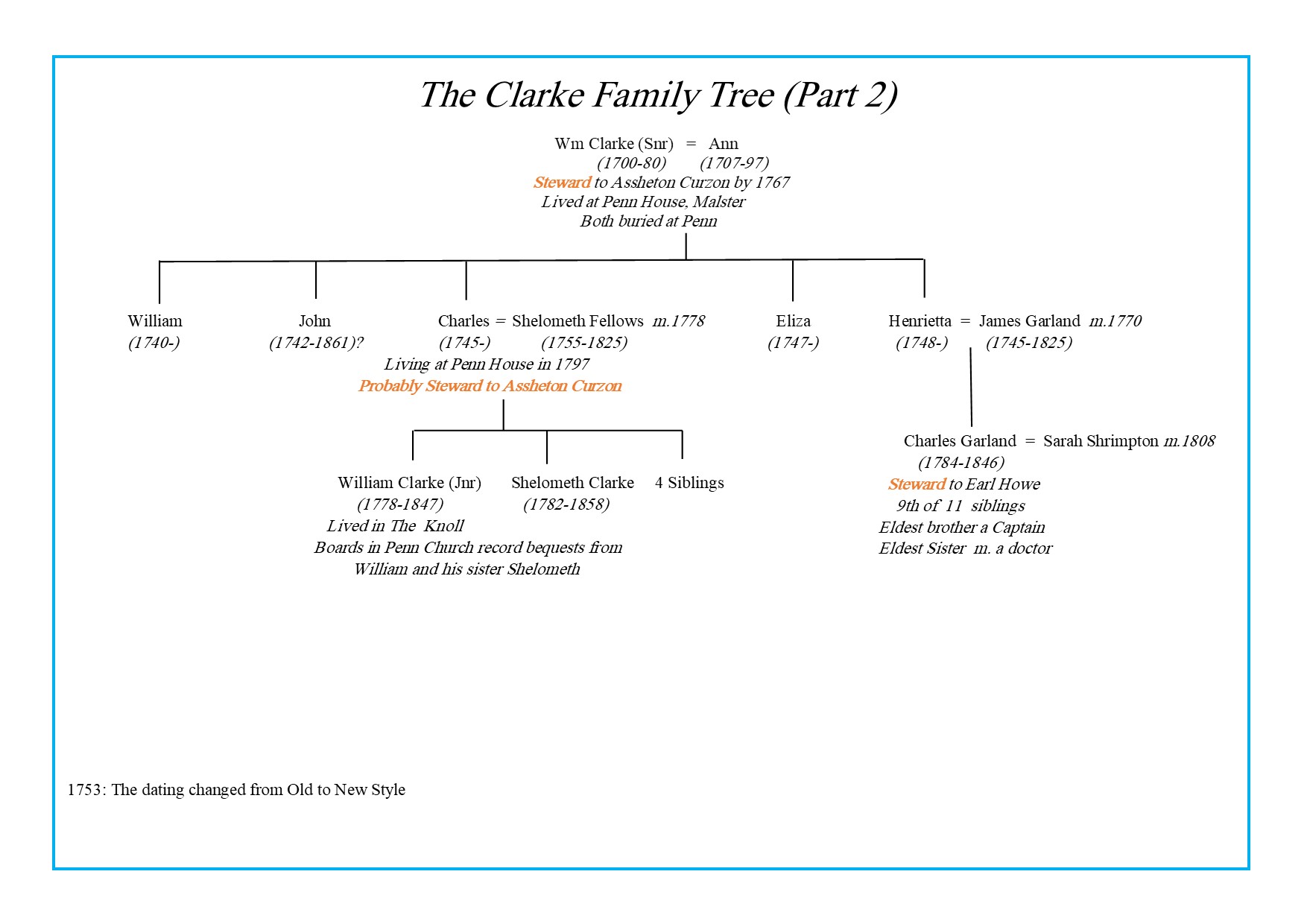 View Clarke Family Tree Part 2 as an enlargeable PDF (opens in new window)
The Andersons had no children and the Middletons only one, a daughter, Mary, who married the Revd James Etty, Vicar of Whitchurch, in 1796.  She died of 'Consumption' at the age of 32 and is buried with her parents in the Middleton vault under the Revd Bennet's large tombstone just outside the south door of the church .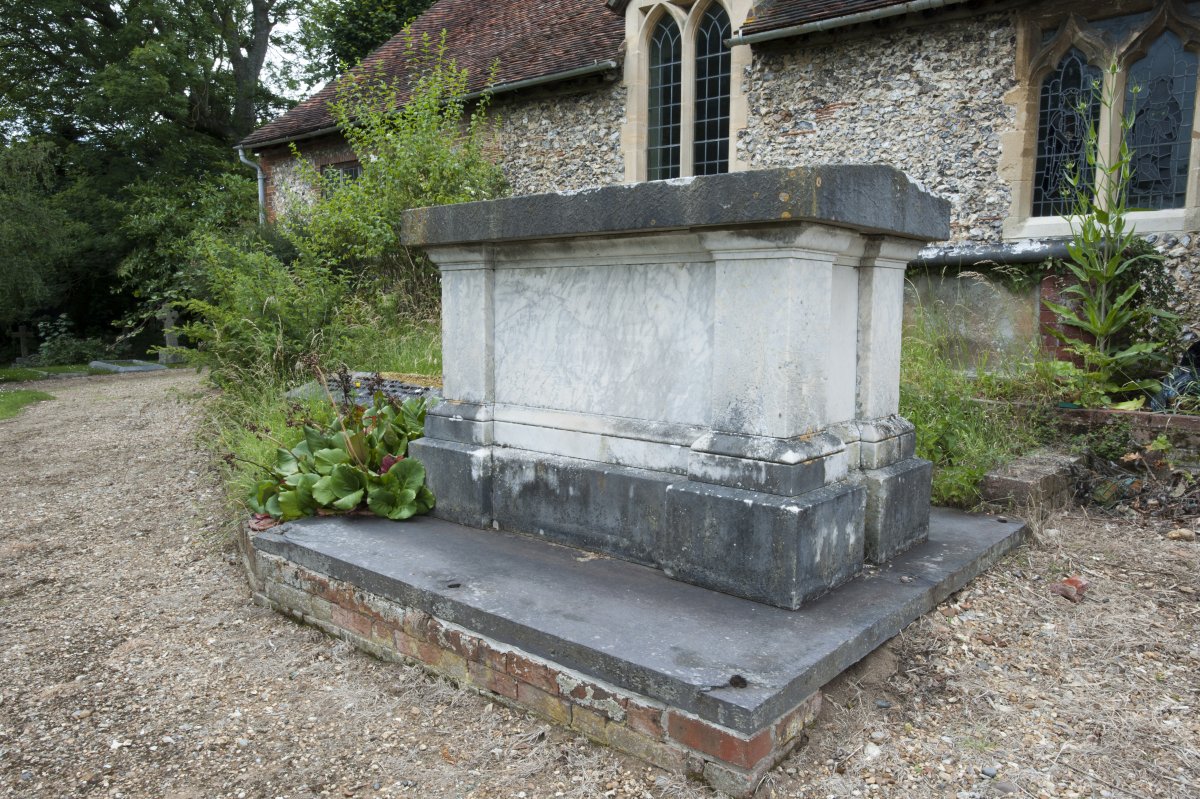 Her husband died in Whitchurch only a few months later, and his will requested that if he was within 30 miles of the parish of Penn, he wished to be interred 'in the same vault with my late dear wife Mary'1.  He appointed the Revd John Middleton, the Revd David Middleton and his brother Littleton Etty, as Guardians of the trust he was leaving for his three-year-old orphaned daughter Elizabeth.  An older daughter had already died in infancy.
Elizabeth (1801-29) survived to adulthood.  Mr Harris thinks she may be the subject of the third portrait although it is labelled 'Etty Shrimpton'.  An old and broken ring is known in family tradition as 'Miss Etty's ring', with the claim that it was given to her by the King, as thanks for riding with him at Windsor.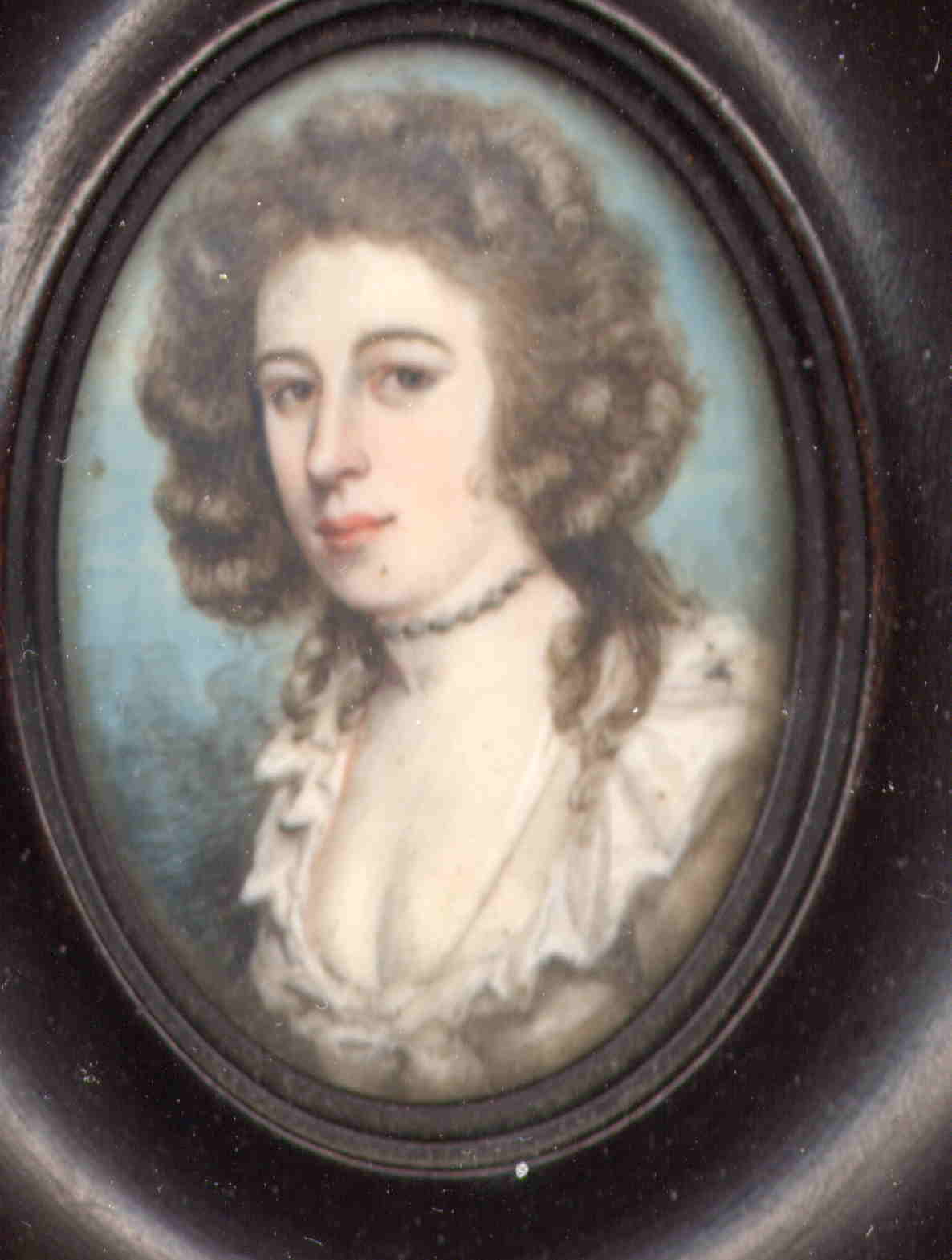 There is also a third portrait of a young woman, described as 'Etty Shrimpton'.
But the dress and hairstyle of this portrait put it in the 1770s/80s and it could be a much younger Mrs Anderson.'
William & Shelometh's church charity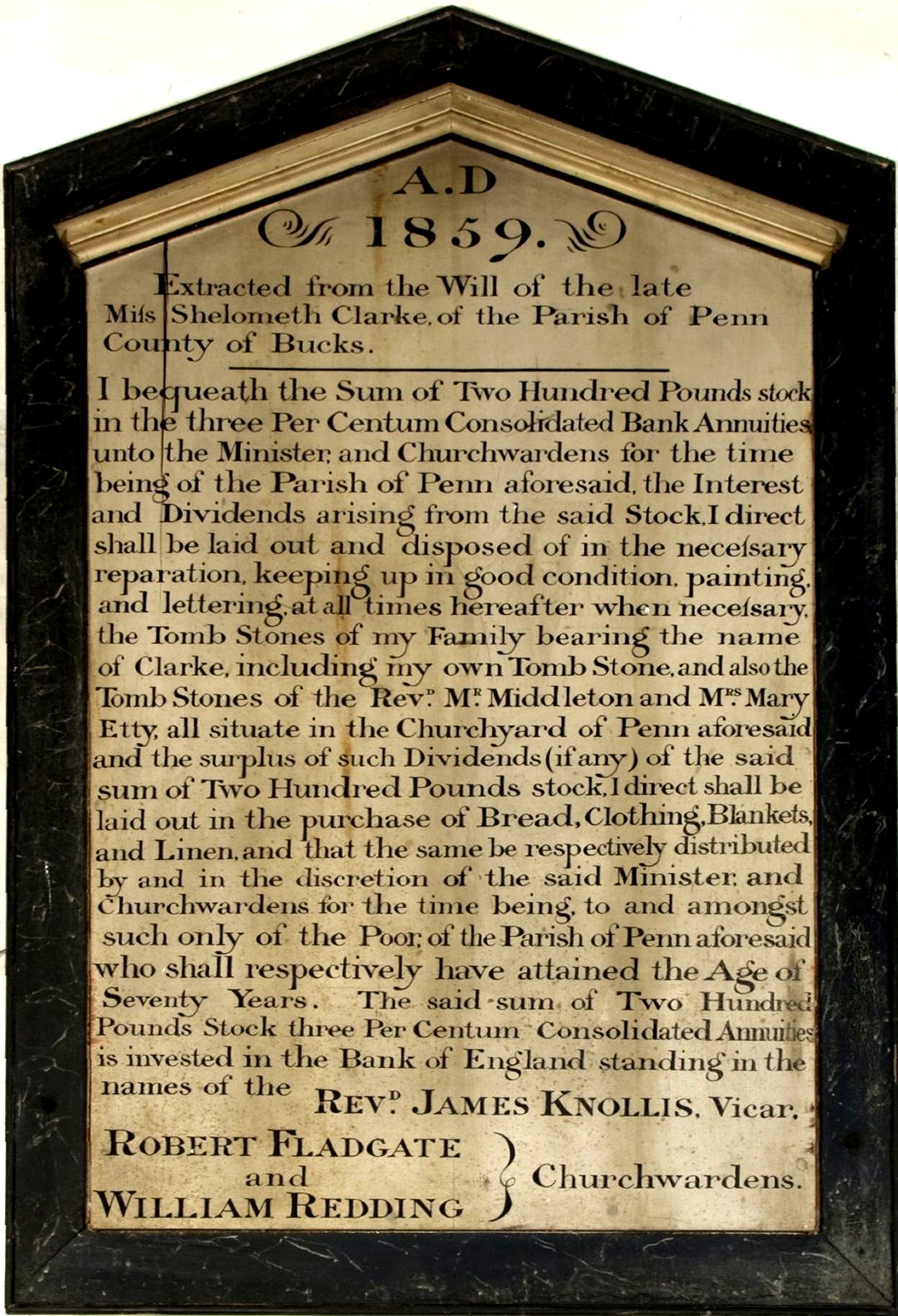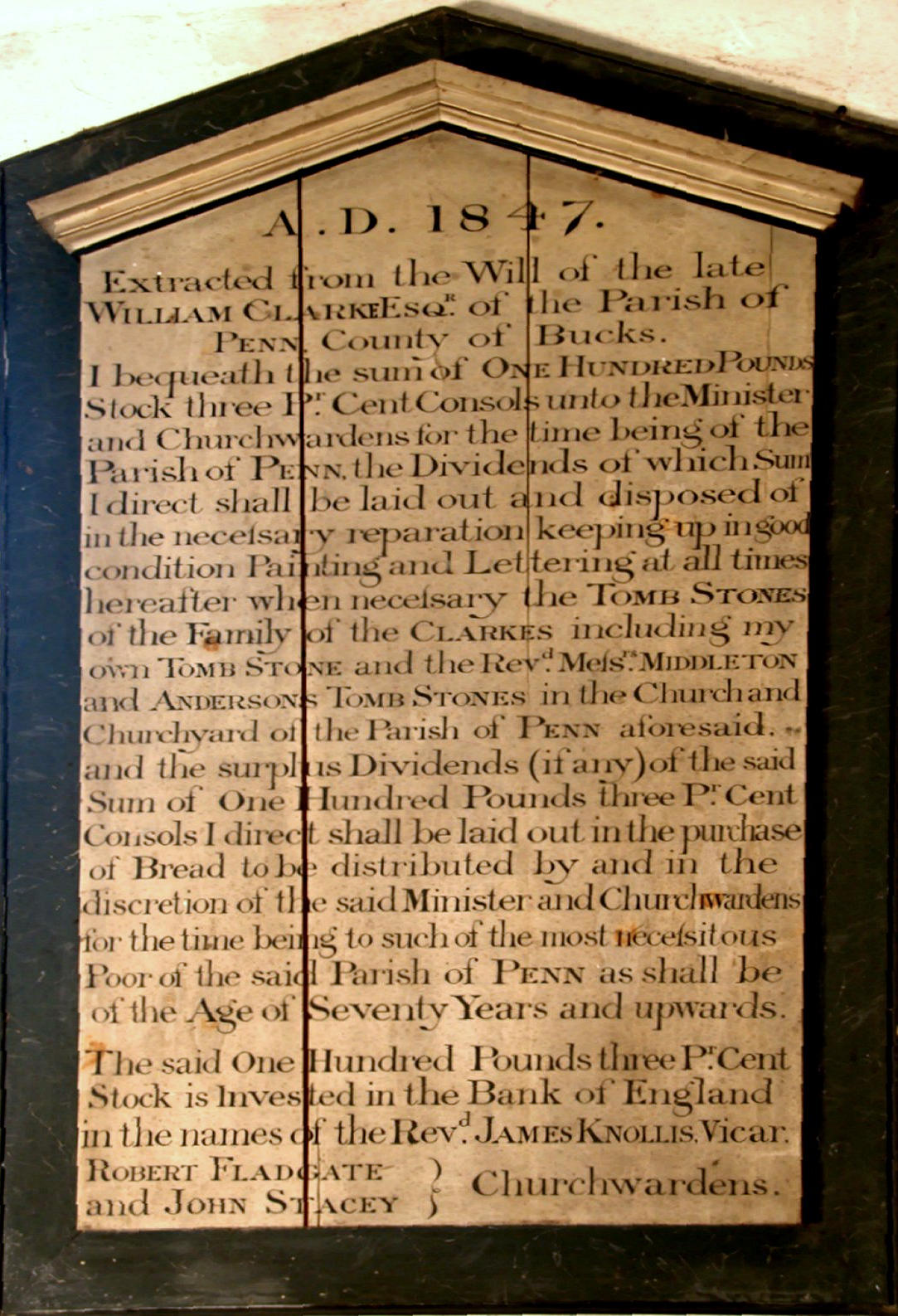 Two of the many grandchildren of William Clarke of Penn House, William Jnr (1778-1847) and his sister Shelometh (1782-1858), are commemorated in the church by two painted wooden boards recording their bequests of £100 and £200 respectively, as holdings in stocks to provide income to maintain the Clarke family's and the Revd Middleton's tombstones, with any surplus for the benefit of the poor of the parish over the age of seventy.  In 1850, The £300 earned a fixed return of £7 10s pa which was then worth over £600 in today's purchasing power, but by 1992, when changes in legislation first allowed such small charities to be closed, it was no longer a useful sum and one of my first tasks as Parish Clerk was to arrange for both charities to be closed.
Garland descendants
William Clarke Snr's youngest daughter, Henrietta, married James Garland (1745-1825) in 1770 and the ninth of their eleven children, was Charles Garland, (1784-1846), a carpenter and the third generation of his family to be Steward for the Penn Estate.  He lived in and probably built Cobblers on Beacon Hill opposite Slades Garage.  He was a fervent Methodist and is likely to have been a strong influence behind building the Primitive Methodist Chapel built in Church Road (East), Tylers Green, in 1840.  He is also claimed to have played a leading part in the building of Penn Street church, completed in 1849 three years after his death.
Charles Garland's Penn descendants include Walter Carden, who built the garage opposite Slades Garage, now known as Winter's, and whose parents and grandparents ran The Crown for many years.  Sir Victor Garland, the Australian High Commissioner to London in the 1980s, was Walter's cousin and the three of us had an enjoyable lunch together – in the Crown of course.  Bernard Harris is also a descendant of Charles Garland, and therefore of William Clarke Snr.
© Miles S Green, 28th February 2022
© Images courtesy Eddie Morton ARPS
© Portraits courtesy Bernard Harris